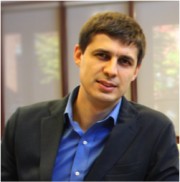 StackAdapt, a native advertising demand-side platform, today announces its partnership with native advertising exchange TripleLift to expand capabilities beyond open marketplace bidding for native ads toward programmatic direct.
Toronto, Canada, April 13, 2015 (Newswire.com) - "Even though we see the programmatic native advertising ecosystem evolving similar to other ad formats, we also see many advertisers and publishers looking for more transparency and control over where and which content is delivered to users. Programmatic direct is a massive trend in video and we are seeing native advertising starting to shape up in that direction too," says Ildar Shar, CEO of StackAdapt. "We approached TripleLift because of their scale and the fact that they are the only native programmatic technology that supports custom DealIDs that other exchanges don't currently offer," he added. 
According to a study done by eMarketer, the majority of US publishers either already offer native advertising, or plan to adopt it in the coming year. TripleLift works closely with hundreds of publishers like The Atlantic, Conde Nast's Food Innovation Group, and USA TODAY Sports to help monetize cross-platform properties through non-interruptive, image-driven advertisements. In turn, StackAdapt works with brands to help them reach users with branded content through audience targeting. These two companies coming together further strengthen the industry-wide adoption of content as a means to connect with consumers, and native advertising as a channel for its distribution.
"TripleLift is leading the way for native programmatic to become a reality industry-wide, and partnering with StackAdapt will help accelerate these efforts," says Dan Martin, VP, Business Development for TripleLift. "This integration will help deliver greater demand for our global publishing partners."
The two companies are currently working closely together to enable full buying capabilities through the StackAdapt platform.
About StackAdapt
StackAdapt is a programmatic native advertising platform that powers some of the world's largest and most sophisticated programmatic buyers across brands, agencies and trading desks. StackAdapt's centralized buying platform provides access to the largest native advertising exchanges and premium publishers. It leverages real-time, data-driven targeting to reach consumers with highly engaging, content-driven native ad units and video served in-feed. For more information, visit http://www.stackadapt.com
About TripleLift
TripleLift makes native programmatic simple, scalable, and effective.  Leveraging pioneering computer vision technology, TripleLift seamlessly transforms content like images and video into engaging in-feed native ads that that match the unique look and feel of a publisher's website.  Accessible via the industry's first real-time, native programmatic exchange, TripleLift helps marketers reach millions of consumers across any device, at scale.  Since 2012, TripleLift has delivered meaningful results for some of the world's biggest brands through what it calls the next evolution of display advising. TripleLift was named 212 NYC and The New York Times Ad Tech Startup of the Year, and joined Forbes list of Most Promising Companies in America in 2015. For more information, please visit http://www.triplelift.com.
Share: