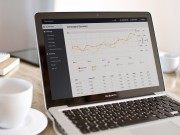 Today, StackAdapt, a Toronto-based ad tech company specializing in powering brand and agency trading desks with programmatic native advertising capabilities for content distribution, rolls out a platform update to support basic users.
Toronto, Canada, March 24, 2015 (Newswire.com) - Content marketing trend is booming; in fact 90% of B2C companies are now leveraging content to educate consumers about their brand (Forbes); and according to eMarketer 67% of media buyers looking to increase their native advertising efforts to distribute this content. As a result, in the US alone, native advertising is expecting to pull $4.3B in 2015 and grow at a 25% rate for the next three years (eMarketer). 
"Previously we thought of content marketing as something reserved to large brands. But once we realized the extent to which smaller companies and startups wanted to share their story or vision through content, we knew we had to provide tools to help them reach their target audience", says Vitaly Pecherskiy, co-founder of StackAdapt. 
Starting today, StackAdapt supports both smaller clients that look for basic tools for content amplification, and sophisticated enterprise-level trading desks that have resources internally to manage a full-blown demand-side native advertising platform.  
Share: